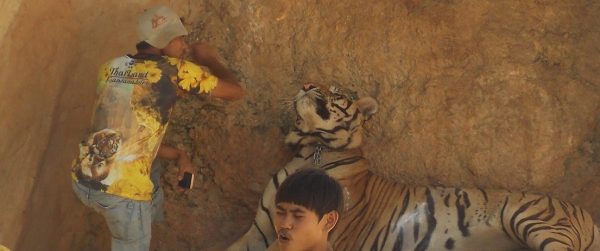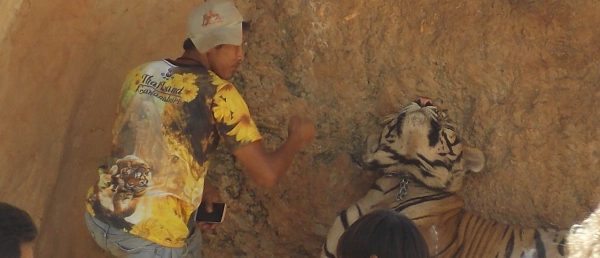 After news broke on the 14th September 2019 that 86 of the 147 Tiger Temple tigers have died, Cee4life is releasing this statement on behalf of Sybelle Foxcroft who dedicated nine years of her life investigating, gathering the evidence, working with National Geographic in the last year (2015) to prove without doubt, that the Tiger Temple was involved in wildlife trafficking, killing and severe abuse of the tigers.
Sybelle Foxcroft's Statement
"I went to the Tiger Temple in 2007 to do my university research report.  After two days of being there I witnessed two female tigers taken in the night and two males approximately 2 -3 weeks old brought into the Tiger Temple as replacements.  I was asked to be an undercover investigator for "Care for the Wild International" , I accepted as I was told by them that they were going to rescue the tigers.  My task was to find evidence of drugging and abuse, but I found much more than that.  I had found the evidence of wildlife trafficking and abuse within days.  In 2007 I had already discovered and witnessed multiple tigers trafficked , both young cubs and adults who were mostly females.  In 2007 there were only 18 tigers. I had reported the wildlife trafficking  to the organisation "Care for the Wild International". I had told them of dates and times of upcoming trafficking and was promised by them that they would be there and catch the Tiger Temple traffickers. But every time I informed them of this, they failed to stop the trucks and cars leaving the Tiger Temple grounds with the dead and some alive tigers inside of them.  I removed myself from being their undercover investigator due to a gut instinct that they were not going to save any tiger.  I continued to gather the evidence for the next nine years.  When I think about that, I know that if action had occurred in 2007 when they only had 18 tigers, it could have all stopped if the people involved had integrity.
I saw tigers that were so ill but they did not receive any veterinary treatment.  I tried to help them myself, it was a nightmare when all I could do for some was sit beside them in their cage and try to comfort them.
After the Care for the Wild International report was released, all it did was make a big media storm, but it didn't save any of the tigers.  My gut instinct was correct. Over the years, the tigers number began growing rapidly.  The use of the same females being forced to breed over and over was horrifying. I called it "speed breeding"  as when the female mother had her cubs, the cubs would then be taken off the mother, and the cubs were hand raised specifically for tourism purposes – ie: photo opportunities, and then the females would be put into cages with males to mate again and produce more cubs. It was harrowing to see this, know this, but feeling totally helpless.
At approximately the 4th year of my investigations, I began seeing tigers being born with severe inbreeding traits eg: short bowed legs, bent spinal cords, crossed eyed tigers, short neck with over sized heads, tiny ears, very deformed and more. I also began seeing tigers become shockingly ill with various illness's but they were not provided any veterinary aid.  I had the evidence to prove trafficking and abuse from year 1 of my investigations, but it didn't matter.  There is Thai law and there is Monk law and there is corruption scattered amongst it all.
The investigation was gruelling, and 2010 I spoke with the President of Cee4life, Michelle Cogley, and told her that no matter how much evidence I had (which by normal legal standards would have closed the place down in 2007) we needed a big media such as National Geographic to take this story on. Then in mid 2014 I told Michelle again that the only way to save the tigers from anymore killing, trafficking and inbreeding was to catch them on film doing it.
In December 2014, three tigers were trafficked, but these tigers were micro-chipped (while others weren't and they were the ones that were supposed to vanish) and a mistake was made when the three micro-chipped tigers were taken. These micro-chipped tigers could be traced directly to the Tiger Temple.
I was contacted by a high ranking member of the inner circle of the Tiger Temple management, who had taken the CCTV plus recordings of the Abbot of Tiger Temple, the Veterinarian of Tiger Temple, and the staff of Tiger Temple all revealing in their own words, and on film,  that they were trafficking the tigers.  Twice the high ranking member of Tiger Temple (who had nothing to do with trafficking of tigers)  tried to get authorities in Thailand to look at the evidence he had gathered, but he was turned away each time.  So he contacted me and I was given all the film and recording evidence.  This was finally the last piece of evidence that I knew would prove above and beyond any law, that the Tiger Temple was killing and severely abusing the tigers, amongst other things.
I contacted National Geographic as I knew Cee4life was a small organisation and if we alone released the report, it would be easily forgotten and/or ignored, as I had experienced that before with this case.  I knew without doubt that the only way to save the tigers was to get a huge media organisation to help unleash the truth. That media was National Geographic and I worked with Sharon Guynup and Steve Winter throughout 2015.  (See report here – http://www.cee4life.org/wp-content/uploads/cee4life_tiger-temple-report.pdf
Over the years,  I had reported multiple times regarding the illness's of the tigers and the severe inbreeding, but it was ignored.
On 21st Jan 2016, Cee4life and National Geographic released both of our reports together. (See articles here – https://www.nationalgeographic.com/news/2016/01/160121-tiger-temple-thailand-trafficking-laos0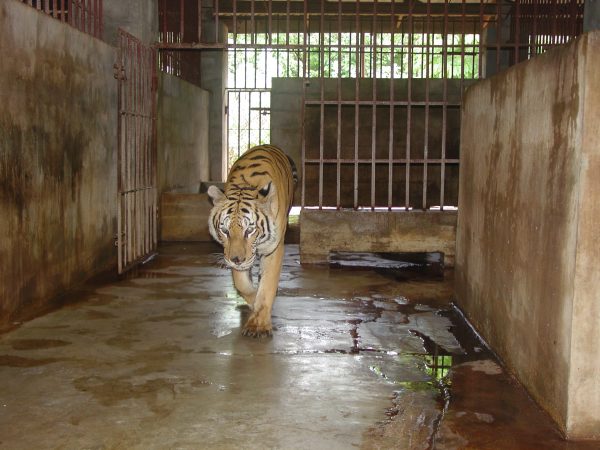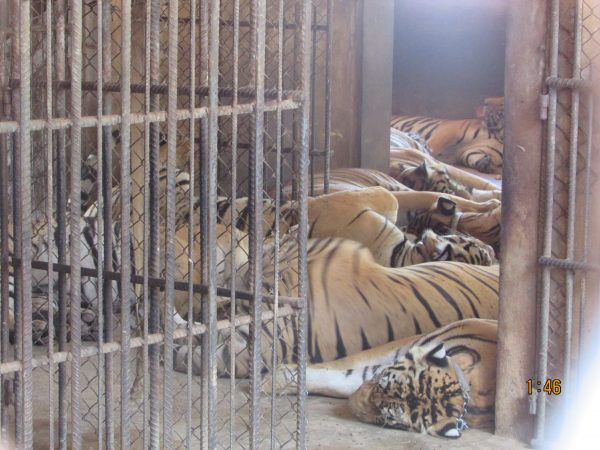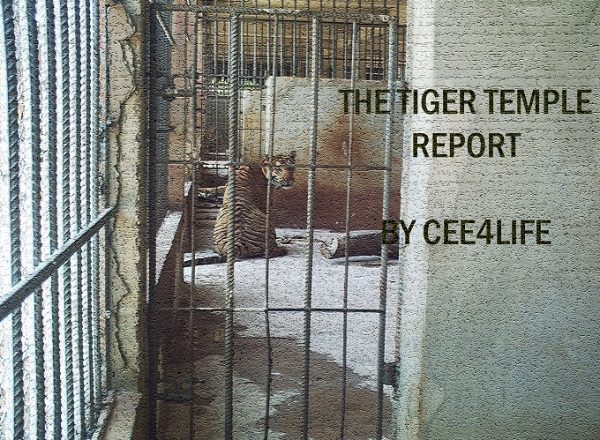 I presented Cee4lifes Tiger Temple Report to The Department of National Parks, Thailand in December 2015. National Geographic also met with the Department of National Parks in Thailand in December 2015 and they had vital additional evidence.
Within days of the release of both Cee4life's and National Geographic's reports, the Department of National Parks, Thailand had already put in motion the details of the final confiscation of the tigers and the closure of the Tiger Temple.  The first 10 tigers were removed in January 2016, then the Tiger Temple began to put up a fight. I knew they would do that, so I had with held some information from the initial Tiger Temple report.  When the Tiger Temple stopped anymore confiscations in January 2016,  I submitted a second report to the Department of National Parks (that has never been released to the public due to the sensitive nature of it) which outlined the buying, selling and international movements of tiger body parts from the Tiger Temple. By June 2016 all tigers were removed and Tiger Temple was closed.  During the raid on Tiger Temple multiple dead tiger bodies were found, plus approximately one thousand tiger skin amulets, and full adult tiger skins, plus other paraphernalia related to tiger body part sales.
Sickness in the Tigers prior to confiscation 
Just prior to the June 2016 confiscation, a tiger died inside the tiger temple from an unknown illness. But for years prior, there were multiple tigers dying from illness's that were unknown.  I remember reporting on these illness's from approximately 2010.
The news regarding the deaths of 86 tigers from Laryngeal Paralysis is devastating, but it comes as no surprise to me.  Laryngeal Paralysis is the first sign of general neurological paralysis.  The neurological paralysis shows itself in a variety of ways.  One particular tiger, Mek Jnr, showed severe symptoms in 2015 when he was walking into walls, his back legs weakening, disorientation at times.  Again I wrote publicly about Mek Jnr and I was just about begging the Tiger Temple to help him, but they ignored it all and said he was fine. He was far from fine and he would end up dying in agony from this.
The illness's within the Tiger Temple tigers were obtained inside the Tiger Temple and not at the Department of National Parks facility.  The severe inbreeding which caused lowered immune systems and other deformities occurred in the Tiger Temple prior to the confiscation of the Tigers.   The deaths of 86 of the Tiger Temple tigers is not the Department of National Parks, Thailand fault, it is the Tiger Temples evil doings and those that hid it.
To end this, I can say that I am devastated.  I am heartbroken.  I know that if in 2007, that organisation had acted on my findings that Tiger Temple would have ended then.   On hearing about the 86 deaths, it was like being smashed in the chest by a sledgehammer.
But, I also know that if the Tiger Temple had continued, and the tigers were not confiscated, they would have still died of the same illness's, but the difference would be that the Tiger Temple would have skinned the dead bodies, and used the body parts for sales.
This has always been a tragic case. It has tested me physically and mentally to the very limits of my endurance. While some supporters of  Tiger Temple would like to throw the blame of tiger deaths at anyone but themselves, the truth is none of this would have happened if 1. In 2007 the Tiger Temple was stopped, 2. The staff and foreign volunteers had acted on the abuses and killings that they 100% knew was going on, but chose to hide it all.
The story of the Tiger Temple tigers is not over yet. I remember every one of them with both love and sorrow.
Sybelle Foxcroft
Never Give Up